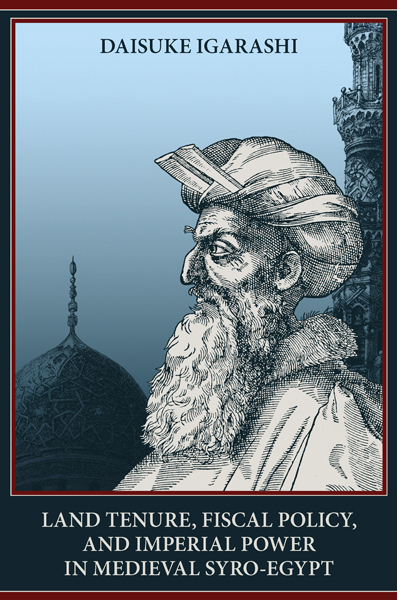 The iqta' system was a military land-tenure arrangement by which military men were granted the rights to tax collection from plots of arable land in exchange for their military service. After its establishment in 10th-century Iraq, the iqta' system became the foundation of the military, financial, and administrative structures of the Seljuk and succeeding military dynasties. So influential was iqta' that it became the basic form of land holding in the Medieval Islamic Middle East. The system was inherited by the Mamluk Sultanate, which dominated Egypt, Syria, and the Hijaz from 1250 to 1517, and became highly centralized and institutionalized under the dynasty.
However, political disorder after the death of the Mamluk Sultan al-Nasir Muhammad ibn Qalawun in 1341, a reduction in population caused by the great plague that afflicted Egypt and Syria after 1347, and the resulting decrease in agricultural production led to the gradual decline of the iqta' system. The most important change occurred after the middle of the 14th century: an expansion of the amount of agricultural land designated as waqf (Islamic religious endowment). The transformation of land tenure arrangements led to dysfunction in the traditional governmental machinery of the Mamluk Sultanate by rendering it dependent on the iqta' system. Based on archival and literary sources, Land Tenure, Fiscal Policy, and Imperial Power in Medieval Syro-Egypt explores the wide-ranging reforms and financial and administrative reorganization that the Mamluk state underwent during the 14th–16th centuries, and how the expansion of waqf land and the growing socio-economic influence of waqf changed the mechanisms of Mamluk rule based on the iqta' system. Analysis of primary sources re-frames the current understanding of Mamluk history, and by tracing the historical development of the iqta' system, a new framework in which to understand state and society in the "post-iqta' era" is developed.
Daisuke Igarashi, Ph.D. (2006) in History, Chuo University (Tokyo, Japan), is a part-time lecturer at Chukyo University (Nagoya, Japan) and a research fellow at the University of Tokyo.
Available in bookstores, or download the order form and mail with payment to:
Marlis J. Saleh, Editor
Chicago Studies on the Middle East
JRL 560, Regenstein Library
1100 E. 57th St.
Chicago, IL 60637
Books in this series may also be available online from
The Seminary Co-op Bookstore:
---